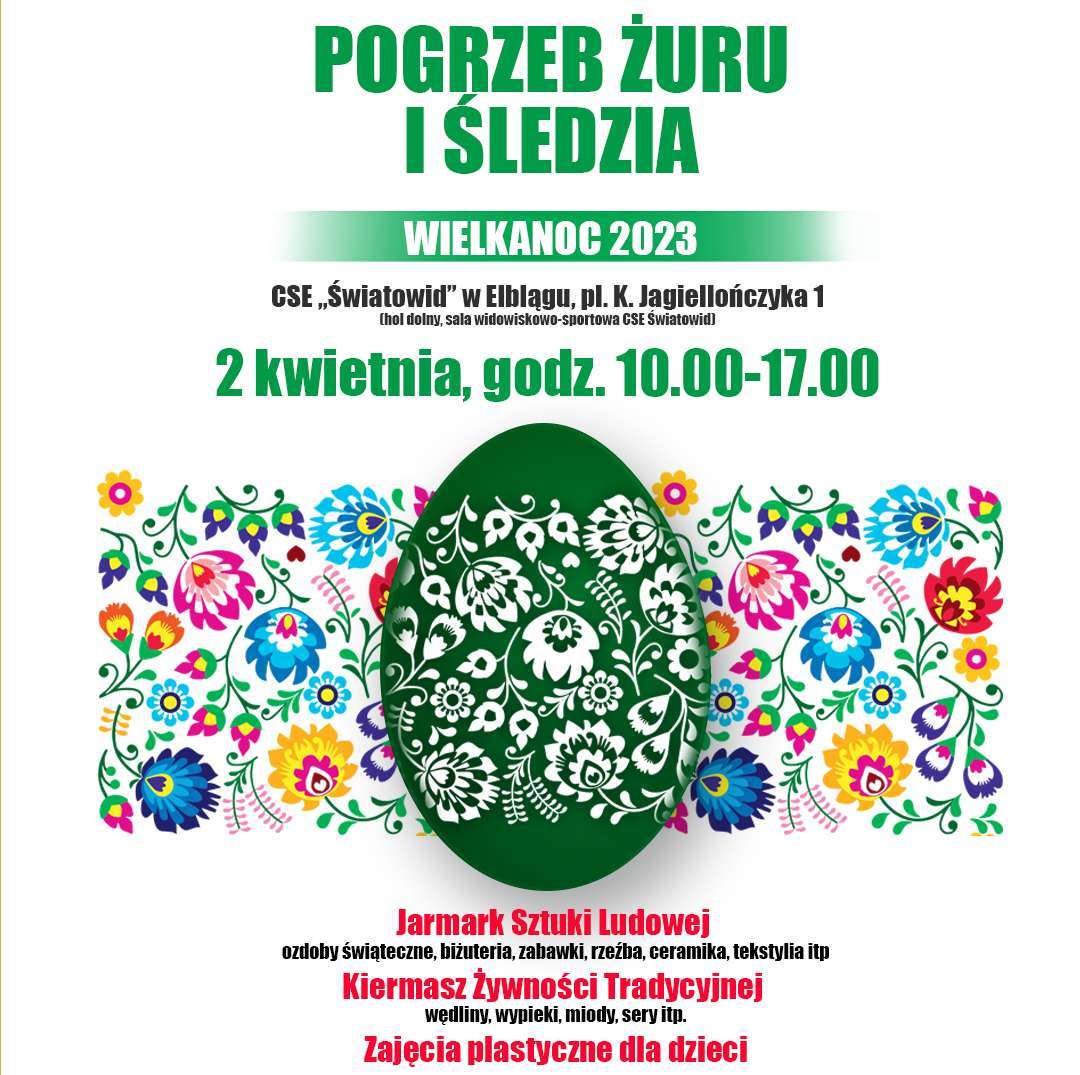 Easter delicacies, Easter decorations, unique handicrafts or unusual gifts for your loved ones. We cordially invite you to the Easter Folk Art Fair, which will be held on 2 April in Centrum Spotkań Europejskich "Światowid" in Elbląg.
This year's event will feature 50 local exhibitors with handicrafts and 11 with regional food. They will come to us from Ustka, Malbork, Stary Pole, Nowy Dwór Gdański or Kisielice. There will also be talented Elbląg citizens.
During the fair, they will present handmade products: ceramics, jewellery, Christmas decorations and tunics, hand-painted clothes, soy candles or natural cosmetics. Of course, there will also be regional delicacies, natural foods and Easter delicacies. At the Traditional Food Fair, residents will be able to stock up on baked goods, cold meats, pierogi, sour bread, honey or cheese.
We are not forgetting about the youngest inhabitants of Elbląg either! While the grown-ups are shopping, the children will be able to have a good time at art classes, which will be held under the supervision of our experienced animators.
We invite you on Sunday - 2 April from 10:00 a.m. to 5:00 p.m. The Easter Fair of Folk Art Funeral Żur and Herring is an ideal opportunity to find unique gifts for your loved ones, as well as to buy delicacies for your holiday table.
For more information, call (55) 611-20-59 or email aleksandra.bednarczuk@swiatowid.elblag.pl
Date | 2 April 2023 (Sunday), 10 a.m. to 5 p.m.
Place | auditorium, lower hall, CSE "Światowid" in Elbląg